Supplements
Conveniently located to serve Guilford, CT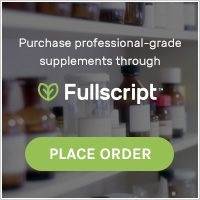 Your favorite professional grade products available for purchase and delivery to your home.
Each of our nutrients are chosen by the expert medical team based on quality, purity, consistency and effective dosing.
Supplements purchased through Yolo's Fullscipt account are always 10% off the MSRP, and shipping is free on any order over $49.
We also carry XYMOGEN, Byron White and compounded prescription medications.
Please note that most reputable companies do not authorize the sale of their products on Amazon. Quality, potency and authenticity cannot be guaranteed for products purchased made through Amazon or other online sources. This is one of many reasons that sets Fullscript apart from sites such as this. Fullscript has direct relationships with the brands and there is much more adherence to recalls and quality concerns raised by patients.
Your Supplements treatment will be performed by our providers in Yolo Laser Center & Med Spa's safe and clean facility located in Guilford, CT.
Patient Testimonial
I highly recommend YOLO laser center & med spa. Nikki will give you her honest opinion and make you feel comfortable while receiving your treatment. YOLO is so clean and the staff is so professional and friendly.
– Real patient
read more testimonials
Related Wellness Procedures
Contact Us
[contact-form-7 id="5387″ title="Footer Form"]